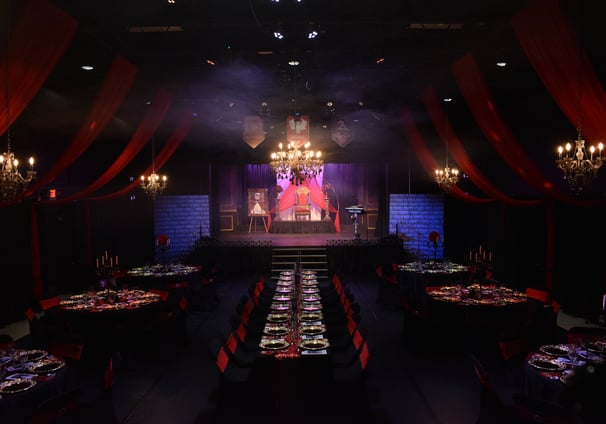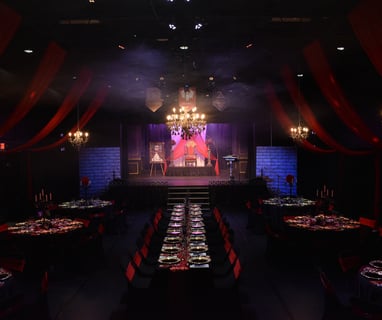 An immersive theatrical experience
Vampire Funeral is an immersive theatrical experience that takes the audience on a journey into the world of Supernatural Beings. Conceived, developed and written by Dan Duff and Jeff Hammock, the play is in the vein of Tony and Tina's wedding and 80's Prom, which have been popular productions among audiences across the country.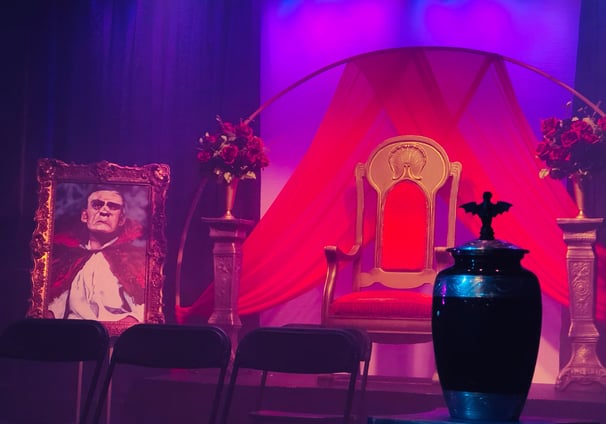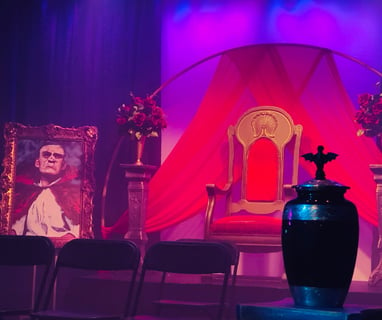 Challengers Compete for the Throne
The story follows the death of the powerful supernatural leader, Vlad the Imperious and the ensuing struggle for power within the super natural community. As the audience is invited to attend the funeral, they become immersed in the world of the supernatural and witness firsthand the power struggles and alliances that form in the wake of his death.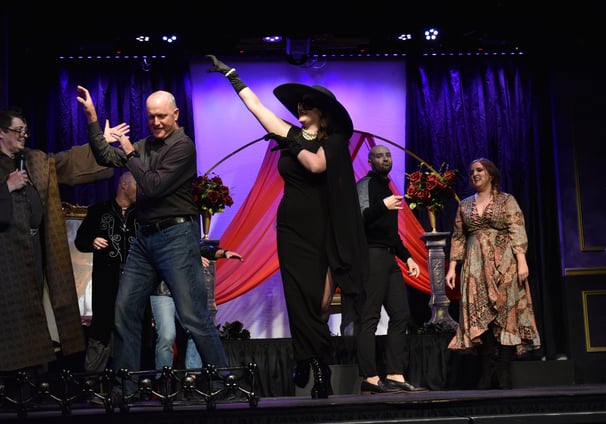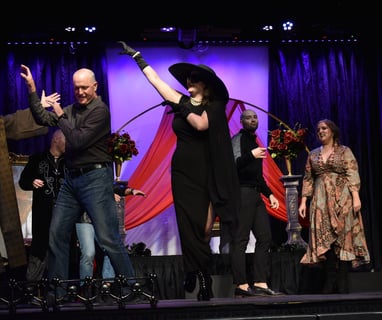 The play's interactive nature allows the audience to participate in the funeral proceedings and become part of the story. From the mourners paying their respects to Vlad to the vampires, werewolves and spellcasters vying for power, the audience will be fully engaged in the action as the story unfolds.
We are excited to present our latest production, Vampire Funeral: A Succession Story, as both a regular play and a fundraiser for your theater . Following its successful run at The Springfield Little Theatre in 2022, where it raised over $25,000 for the theater's education department, we are confident that this production will be a hit with your audience and community.
Don't miss the one of kind experience of Vampire Funeral
Book your show now!